Ukraine needs more air defense: Yermak on missile strikes on a mall in Kremenchuk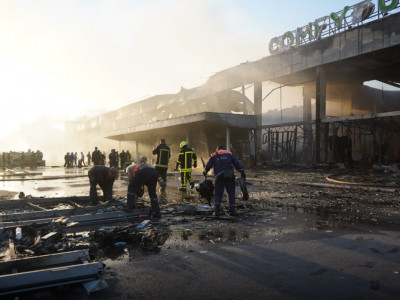 Ukraine needs more weapons and air defense systems to protect civilians from Russian military terror.
This is how the head of the President's Office, Andriy Yermak, reacted to the rocket attack on a shopping center in Kremenchuk, where about a thousand people were staying.
– The Russians hit the mall with missiles. They said they would beat the decision-making centers. But even the most painful imagination would not guess that they consider shopping centers as such centers. Civilians and more than 1,000 civilians were injured, – Yermak said.