Russian armed forces increasingly hollowed out – UK intelligence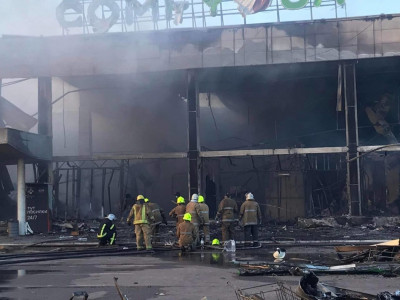 The MoD, in its daily intelligence briefing on the situation in Ukraine, says Ukrainian forces continue to disrupt Russian command and control with successful strikes deep behind Russian lines in the contested area around the city of Lysychansk.
The MoD says Russia launched "unusually intense waves of strikes" across Ukraine using long-range missiles over the past few days.
The weapons used were highly likely to have included the Soviet-era AS-4 Kitchen and more modern AS-23a Kodiak missiles, fired into Ukraine from both Belarusian and Russian airspace, the MoD says.
These weapons were designed to take on targets of strategic importance, but Russia continues to use them in large numbers for tactical advantage, the British intelligence analysts say.
You must be logged in to post a comment.