When agreeing to disagree is a good beginning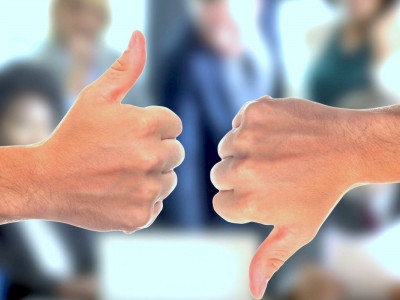 Disagreements don't have to end discussions. In fact, as researchers from the Harvard Kennedy School and Harvard Business School discussed on Wednesday, engaging with those who hold opposing views can be constructive and lead to new discoveries and new allies.
"Many of us look at conflict as something we'd rather avoid than engage in with confidence," explained Francesca Gino, Tandon Family Professor of Business Administration in the Negotiation, Organizations, and Markets Unit at Harvard Business School during the streaming event. "But conflict and disagreement can be quite beneficial."
Gino was joined by Julia Minson '99, an associate professor of public policy at the Kennedy School who researches the psychology of disagreement at the Minson Conflict and Collaboration Lab, for "How to Engage in Productive Disagreement." The event was sponsored by the Office of the Vice Provost for Advances in Learning and the Harvard Alumni Association.