russian occupiers were surprised by the interactive blackboards in the schools of the most remote villages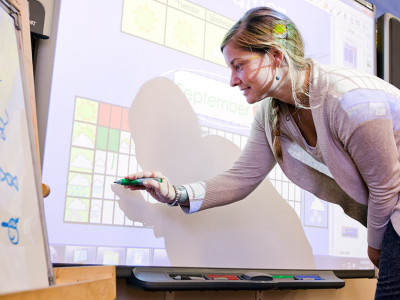 We spoke about the current situation in occupied Novopskov and how the evacuated authorities are working now with Vadym Haev, the village head of Novopskov.
Vadym Haev: Our community now lives in an atmosphere of fear. It is very difficult to communicate with people (Russians) whose only argument is a machine gun. The occupiers did not come to build, and we understand that. Cases of local disappearances, illegal searches, home invasions, and inspections are unclear. All this is happening in our community.
We had a strong resistance against the invaders. In the first days, there were rallies. On the second day of the occupation, there was the largest rally where more than a thousand people attended. It was shot up by the Russians and there were a few injured.